Principal's Report
Welcome to this month's edition of the W-Files. What a busy and eventful term it has been so far. Our students have been actively participating in events such as the Film and Print Festival, Art, Design and Technology Exhibitions, Year 11 Silent Disco, student leadership applications, Halloween celebrations at both campuses, Waves of Willi Radio Club "Be Like Her" live FM recording, Bunurong Story community afternoon at Bayview, Youth Forums, Year 12 Celebration Day and, at present, our Year 12 students are undertaking their final examinations.
There is so much more for students at WHS than simply attending regular classes. These value-add experiences contribute to the development of our students by increasing their sense of belonging and connectedness, which greatly impacts their learning and wellbeing growth. Please take the time to read, reflect and discuss these wonderful activities with your families as this too will contribute to strengthening that sense of belonging to the WHS community we all value so highly.
In the coming weeks the Year 9, 10 and 11 students will commence their exam program and conclude the year having successfully completed the 2023 Headstart program, which supports and prepares students for their next year of study.
We are also concluding our advertising for staffing positions and pleasingly, despite the shortages in the education system at present, we continue to attract quality applicants with appropriate qualifications for all our positions. This will allow our timetables created by student elective/subject choices to be staffed with subject qualified staff and ensure we have a smooth start to 2023.
We are also excited to be looking ahead as we finish off the year in celebrating the many achievements of our students at events such as the return of our end-of-year whole school awards assembly at Williamstown Town Hall, the Year 12 Awards Night and other year-level celebration events.
Our Year 12 students recently enjoyed celebrating their final two days of formal attendance with jumper signings and dress-ups as well as a year-level excursion to Funfields. A particular highlight other than a personal "Hold fast cat 22" signing of all Year 12 jumpers plus one request for a "don't drift" (see school history for context) was one of our current students in Year 12, Pippi Grigg, proudly wearing the blazer of her mum, a former student, Melanie Cordell, from 1994. Pippi was very excited to finish off her own schooling with such a beautiful tribute to both her mum and the history of WHS.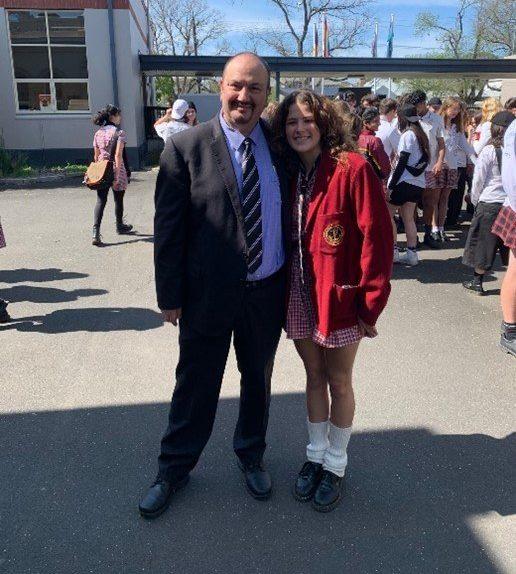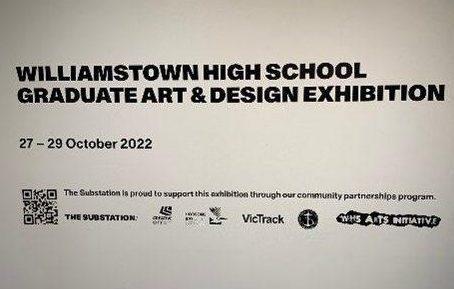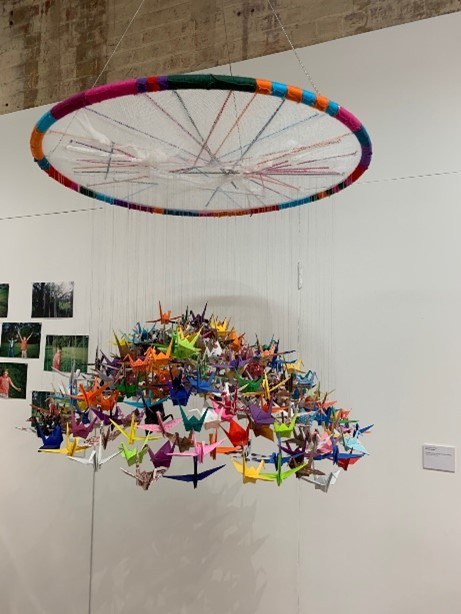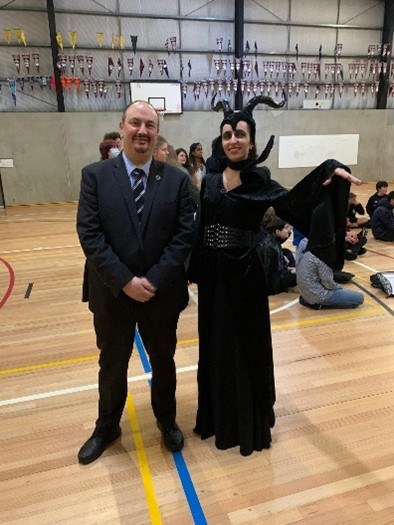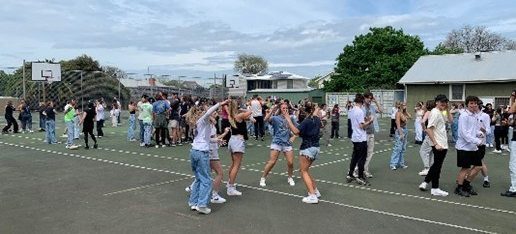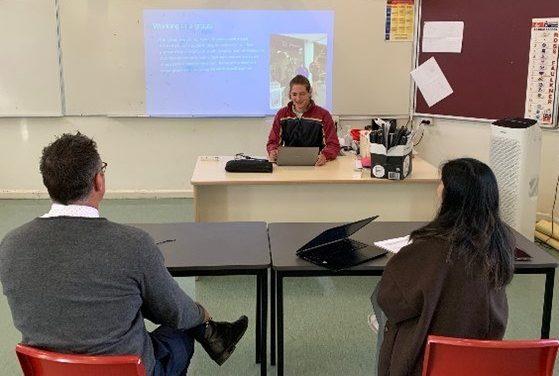 Performing Arts and Study Centre Building Update
I am now in a position to provide you with an update on the modernisation project that will upgrade our Year 12 study centre and complete the Centenary Theatre complex.
As you may be aware, construction has been delayed as defects were identified in the floor slabs to both buildings. Exploratory works have been undertaken in recent months to investigate the extent of the issue and to determine the appropriate remediation works.
I am pleased to let you know that we now have a way forward for the project and construction works are forecast for completion in Quarter 4, 2023.I look forward to being able to welcome students, staff and the school community into our new spaces.
In the interim, we are currently working with the design team to finalise the landscape design, which aligns with the landscaping masterplan we have developed for the whole school.
As part of the landscaping process, a workshop was recently held with the school, landscape architect and members of the student leadership team to gather student feedback and input that will help form the final landscape design.
The Victorian School Building Authority will work closely with our school to ensure our community continues to be updated as the project progresses. I look forward to sharing more details with you soon.
If you have any further questions about the works at Williamstown High School, you can phone the VSBA on 1800 896 950, email vsba@education.vic.gov.au or visit the website: https://www.schoolbuildings.vic.gov.au/williamstown-high-school
Hold fast
Gino Catalano